"In the end, it's not the years in your life that count. It's the life in your years." Abraham Lincoln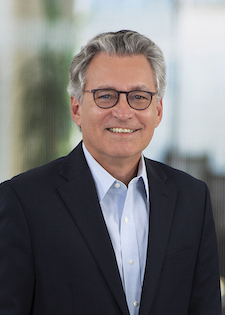 It doesn't matter how long you live, but how much you lived during the time you were here. So many of us get caught up with age and aging and forget that it's not about turning back the clock or staying young forever, but trying to get the best feeling you can get out of each moment of your life.
Abraham Lincoln was known for being handy with words, so it's no surprise that he was able to make a quote like this, especially since he was able to pack a lot of life in his 56 years.
Would you like to worry less...and enjoy life more?
Would you worry less if you were more confident that you ...
... Have a life plan?
... Have your investments and your investment strategies aligned with your goals?
... Are making the best decisions about insurance, estate planning, retirement planning, budgeting, and so on?
If you are like most people, you worry about your financial future. You are frustrated by conflicting financial advice, overwhelmed by the amount of information available, and distrustful of those who claim to know the answers. You are wondering if you will ever achieve your goals and enjoy peace of mind. Where will the money come from to fund your children's education or your retirement? How can you be assured that you will have the assets available to do what you want?
How we can work together.
Over the course of a lifetime, a person can expect to experience a significant amount of change. Some of these changes are generally positive (marriage, birth, and new jobs). Other major life transitions, such as job loss, divorce, and even planning for retirement, may cause a significant amount of stress. Adjusting to change can be difficult.
"You cannot think your way to new ways of living; you have to live your way to new ways of thinking." Richard Rohr, OFM
One of the key aspects of a successful life transition is having a realistic financial strategy for the next phase of life. I will meet you where you are in your life journey and will walk with you in a relationship based on trust, integrity, transparency and professional experience to address your financial challenges and investment goals. Trust is the cornerstone of long-lasting relationships.
My goal is to help individuals and families succeed in their quest for financial security; that means working together with clients to find the right strategies. I have learned through experience that success does not happen by chance, but by having a solid strategy. Hope is not a strategy!
Would you like to start today?
Contact me to schedule a no-cost, no-obligation initial consultation.
We'll talk about your financial concerns and objectives, and the solutions I provide. If there is a match, we can talk further about working together to help you take the worry out of your financial future and achieve the financial independence you desire.